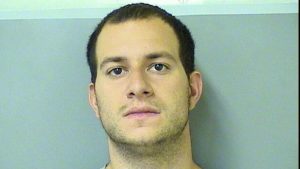 Jared Chase M44710
Dixon Correctional Center
2600 North Brinton Avenue
Dixon, Illinois 61021
Brent Betterly, Jared Chase, and Brian Church were arrested just before the NATO summit in Chicago in May 2012 and charged with "possession of incendiary or explosive device, conspiracy to commit terrorism & providing material support for terrorism." Set up by a police informant, they were sentenced to prison for making molotovs and of saying that they planned to use them to attack police stations, a Democratic Party campaign office, and the mayor's home during the NATO summit. Brian Jacob Church was sentenced to 5 years, Brent Betterly to 6 years, and Jared Chase to 8 years. Brian Jacob Church was released in late 2014, Brent Betterly was released in April 2015.
BIRTHDAYS
June 12 (Jared)
SUPPORT
Monetary support
Jared's book wishlist
LINKS
Support site