From June 11th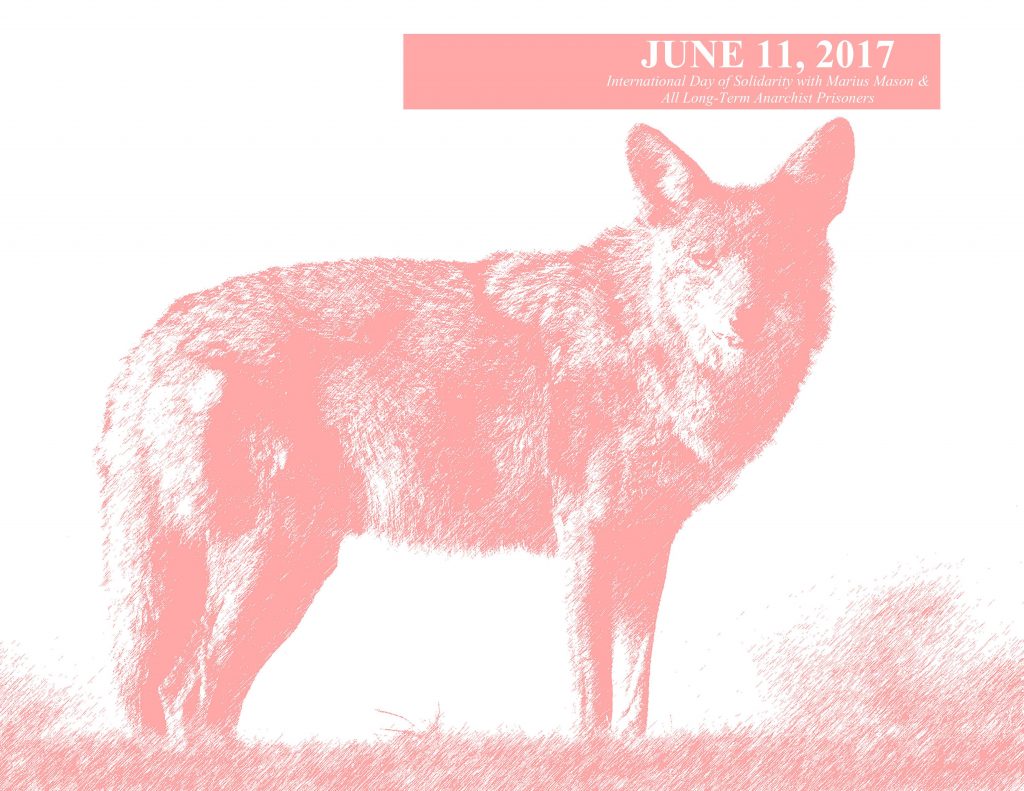 [PDF for reading] [PDF for printing]
Communication is a weapon: June 11th 2017
This year, the International Day of Solidarity with Marius Mason and All Long-Term Anarchist Prisoners emphasized how communication aids our struggles against prison society and disrupts the isolation imposed on comrades who are locked up for the long term.
The state aims to make our comrades disappear, but we want their names and deeds spread throughout the world. During the months preceding June 11, word was circulated far and wide about both our imprisoned comrades and the upcoming day of solidarity. Newly designed June 11 promotional materials – including stickers, flyers, and posters – reached individuals, social centers, and distribution projects around the world. The call for June 11th this year was translated into French, Portuguese, and Spanish.
We conducted several moving and insightful interviews with former prisoners and outside supporters, who eloquently wove connections between past and current struggles. Solidarity with long-term prisoners can strengthen our struggles by forcing us to look back and learn from theirs, and deepen our collective memory.
As June 11th has come and gone, we want to affirm again that our commitment to our imprisoned comrades is not limited to one day, but extends in all directions: