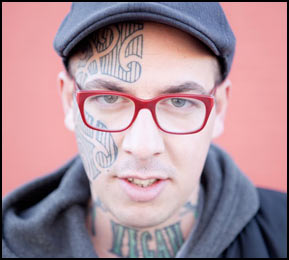 Walter Bond #37096-013
FCI Terre Haute – CMU
Post Office Box 33
Terre Haute, Indiana 47808
Walter Bond is an imprisoned Animal Liberation Front activist that was arrested in the summer of 2010 for the "ALF Lone Wolf" arsons of a sheepskin factory in Denver, Colorado a leather factory in Salt Lake City, Utah and the Tiburon restaurant in Sandy, Utah which sold the incredibly cruel product Foie Gras. He pleaded guilty to all three arsons as well as one count of AETA (the infamous Animal Enterprise Terrorism Act). Walter received a total prison sentence of 12 years and 3 month and is scheduled for release on April 14th of 2021.
BIRTHDAY
April 16
LINKS
Walter's support site