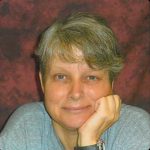 We're happy to announce that our Anarchist Prisoner War Fund will now be sending monthly money to Marius Mason.
Marius Mason is a transgender anarchist and environmental activist serving to nearly 22 years in prison for carrying out acts of property destruction, including an arson at a Michigan State University genetics laboratory and an arson of logging equipment in Mesick, Michigan.
Marius is also a former resident of Bloomington, who contributed to the defense of wild spaces here. We want to keep this history alive, because, in spite of razor wire and prison walls, Marius is present with us when we spend time among the sycamores, oaks, white tail deer, cardinals, and crows.
The Anarchist Prisoner War Fund is an initiative started by Bloomington ABC in October 2015 in order to send regular funds to anarchist prisoners in the United States. As of September 2018, we have sent over $7000 to imprisoned anarchists. If you would like to contribute to the War Fund, please email bloomingtonanarchistblackcross [at] riseup [dot] net.